Art and photography exhibition at Milton Keynes Gallery to showcase learning disability talent – MKFM 106.3FM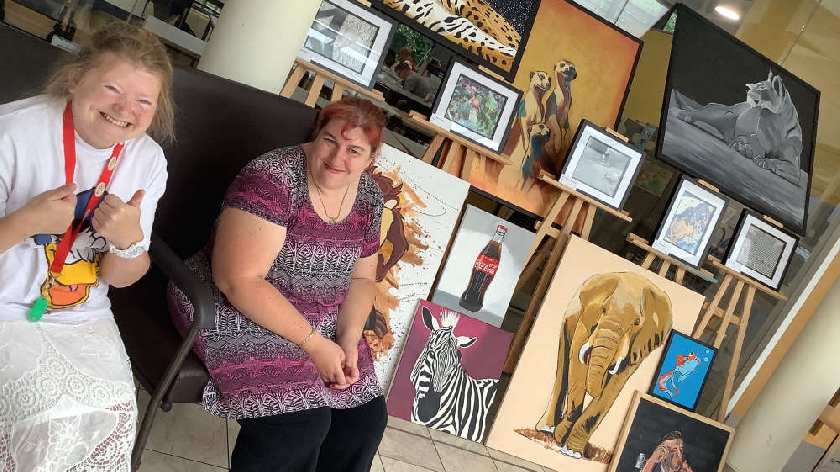 For the first time, an art and photography exhibition of people with learning disabilities from MK SNAP will be presented in the event space of MK Gallery.
The exhibition will be visible this Friday and Saturday (July 15 and 16), from 10 a.m. to 4 p.m.
MK SNAP Director of Education and Quality, Steven Carruthers, said, "The exhibit showcases the skills and talents of people with learning disabilities. It shows what people can accomplish with the right support.
Apprentice, Michael said; "I'm really excited because it's my artwork that's going to be exhibited and sold to other people."
Learner, Abdi added, "I'm very excited in my heart."
Steven Carruthers explains: "Learners love to create. It's more about the process than the result, but having this exposure means the world to them.
The art and photography exhibition is part of MK SNAP's corporate business initiative, which unlocks the talents of people with learning disabilities and offers the opportunity to be part of the 'world of work' in a supportive and creative environment.
Sales of artwork and photographs are part of the charity's corporate program.
A range of artwork can be purchased from the online store and commissions may be taken.
For more information, visit the MK SNAP website.