Thurso Gallery to Host Mandy Barker's Our Plastic Ocean Photographic Exhibit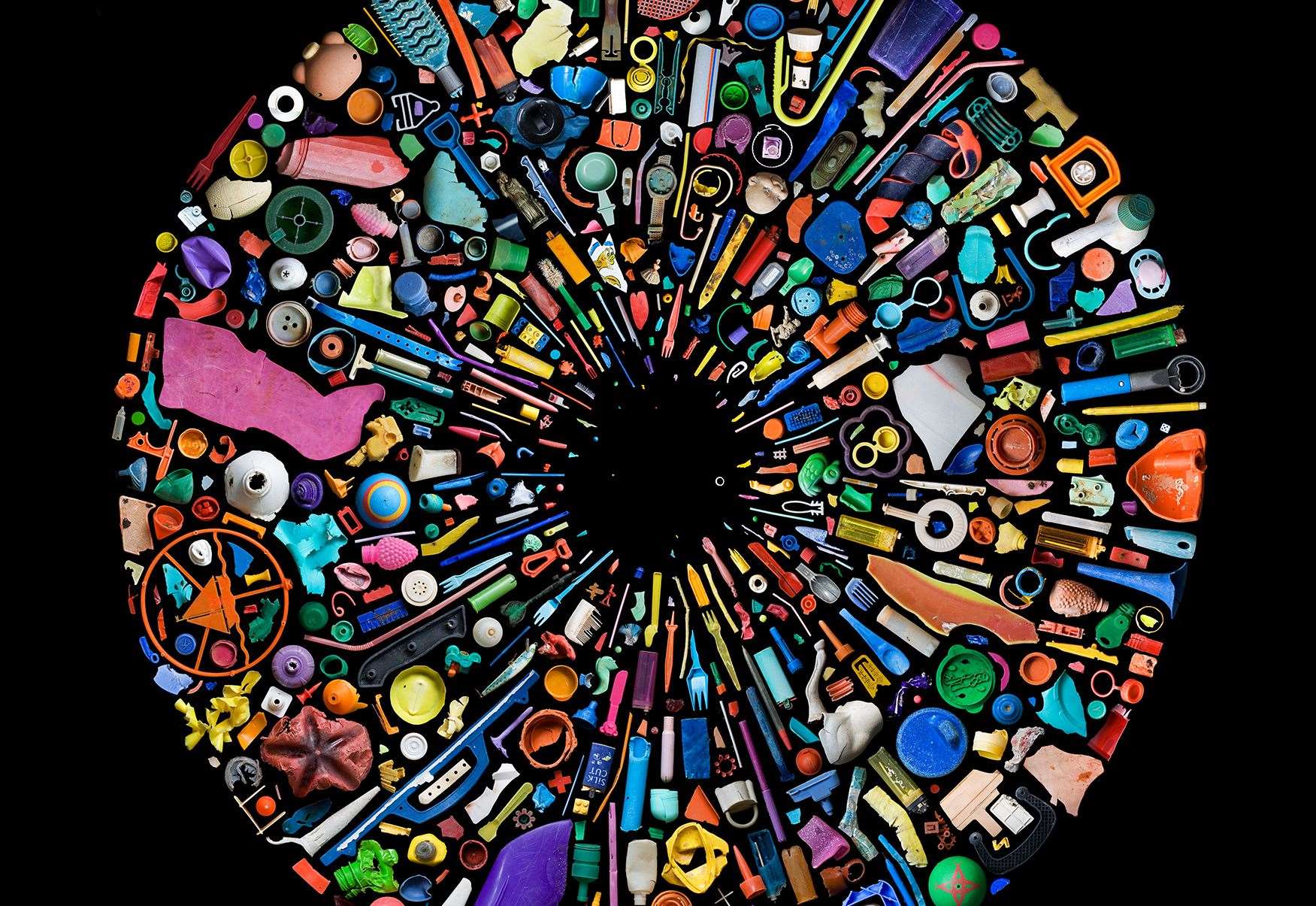 Click here to sign up for our curated newsletters!

Award-winning photographer Mandy Barker's exhibition addresses the current global crisis of marine plastic pollution.
Cathy Shankland, Curator of Visual Arts at High Life Highland, said: "The exhibition, which premiered at Impressions Gallery in Bradford, is the first major traveling retrospective of Mandy Barker's work.
"At first glance, his images are reminiscent of sea creatures and coral suspended in a dark void under the sea, but closer examination reveals a more disturbing reality.
"Collecting and using soccer balls for fishing nets, cotton swabs for coffee cup lids, Barker shines a light on the incongruous plastic objects now ubiquitous in our seas."
She continued: "Currently, eight million tonnes of plastic end up in the world's oceans every year and if we project this travesty to 2050, it will mean that our oceans could contain more plastic than fish."
From accompanying scientists on an expedition from Hawaii to Japan, tracing debris from the 2011 tsunami, to a trip aboard Greenpeace's Beluga II to the Inner Hebrides, Mandy Barker has followed a trail of plastic pollution worldwide.
The images resulting from these expeditions have become one of the most recognizable visual commentaries on marine plastic pollution.
The photographer herself said: "Over the past decade I have researched and documented the impact of ocean litter, combining art and science to raise awareness.
"I hope to inspire positive action to address this growing environmental challenge that is of global concern."
The traveling exhibition was curated by Angela Sheard, who explained: "We are proud to launch the first major traveling retrospective of Mandy Barker's work in the UK.
"Barker's images are both rich in detail and impactful in subject matter.
"As a charity that helps people understand the world through photography, it's important for us to share this fascinating work that explores a pressing and timely issue."
Mandy Barker's work has been published in over 40 countries and in publications such as National Geographic, TIME Magazine, The Guardian and The Financial Times.
Our Plastic Ocean spans a decade of Barker's work, including the Soup series, meticulously detailed composite images of discarded plastic objects; Albatross revealing 276 pieces of plastic found inside the stomach of a 90-day-old albatross chick; and Beyond Drifting, which sees Barker follow in the footsteps of 19th-century botanist John Vaughan Thompson who collected specimens of plankton, the ocean's most basic life form.
The exhibit also features a crate of sand soaked in microplastics recovered from a Hawaiian beach and an installation of suspended soccer balls, collected from around the world for its 2014 World Cup project, Penalty.
The exhibition arrives at the Thurso Gallery from October 22 to December 3 after a run at Inverness Museum and Gallery where the works are on display until October 15.
---
Do you want to react to this article ? If yes, click here to submit your thoughts and they may be published in print.
---